ICU: King's College London
King's College London is the oldest college of the University of London and one of the most prestigious educational institutions in Europe. The affiliated King's College Hospital enjoys a worldwide reputation and serves around 1.5 million people annually.
The best intensive care unit in the world - solutions from Ondal Medical Systems
A well thought-out support arm system offers the nursing staff more flexibility and free access to the patient's head. Staff can conveniently stow equipment when not in use.
Numerous gas, power and data connections are accessible around the patient. Shelves and drawers accommodate accessories such as infusion pumps and bags and vital sign monitors.
The colored arm system helps to make the room more patient-friendly. The environment has a calming effect which reduces the stress level of patients and their families during the hospital stay and accelerates the healing process.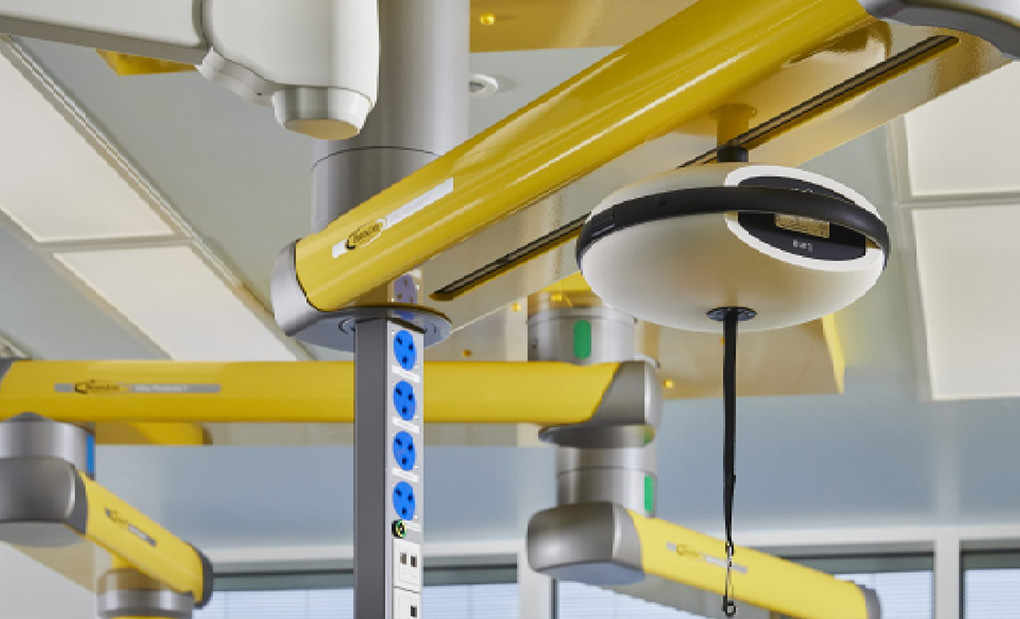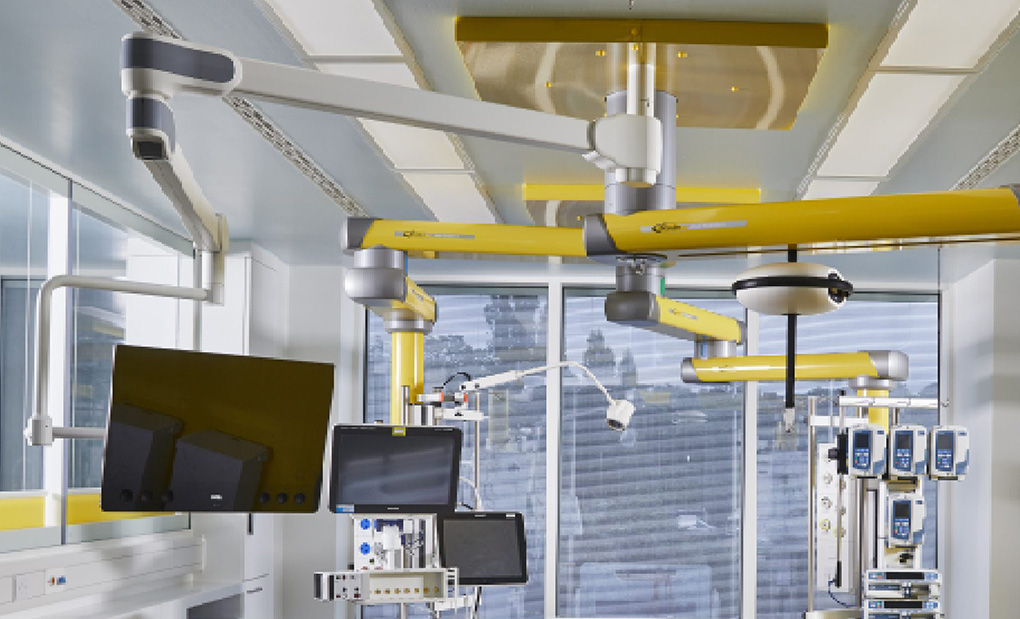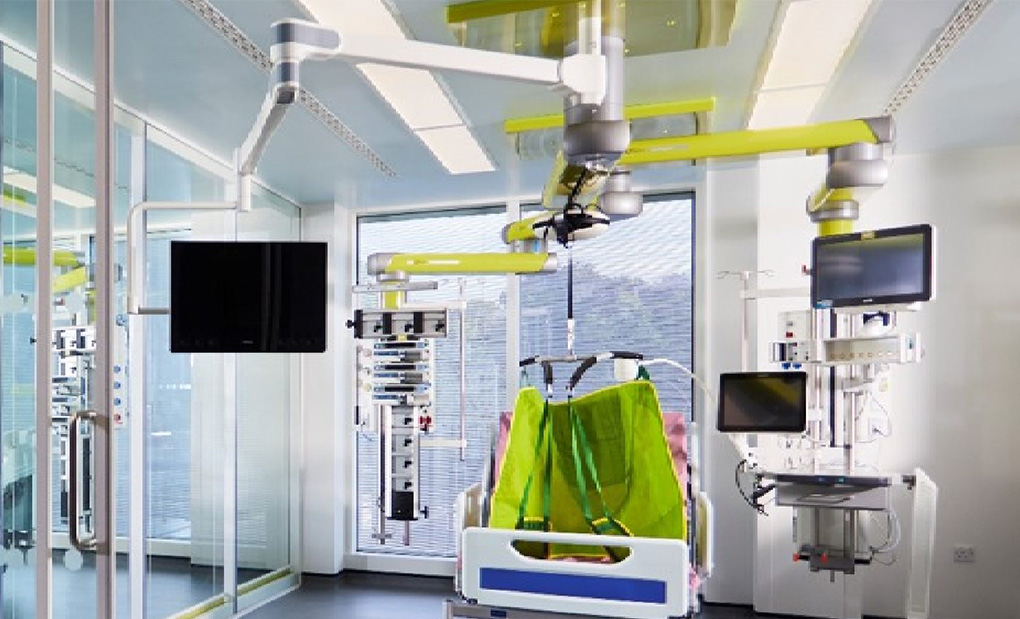 Keys to Success:
Collaboration, early involvement and open communication between everyone involved
Expertise and commitment of our British partner, Brandon Medical
Flexibility of Ondal's engineering team with short-term product adjustments and practical tests