CEMOR Smart for 1/2/3 x up to 24'' medical displays
CEMOR Smart can accommodate up to three 24'' medical displays. The CEMOR Smart system is characterized by the low weight of the yoke and the gap-free mounting of several medical displays.
The choice of suspension arm depends on the number of medical displays fitted, the respective display weight and the desired range.
The system is designed so cables (power, DVI, HDMI, BNC) can be pulled through the system with plugs. The rear of the body offers ample space for an external power supply unit, excess cables and accessories.
CEMOR Smart can be variably equipped with front and side handles. These grips protect the valuable displays from collisions and allow for smooth movement.
Products
Combination system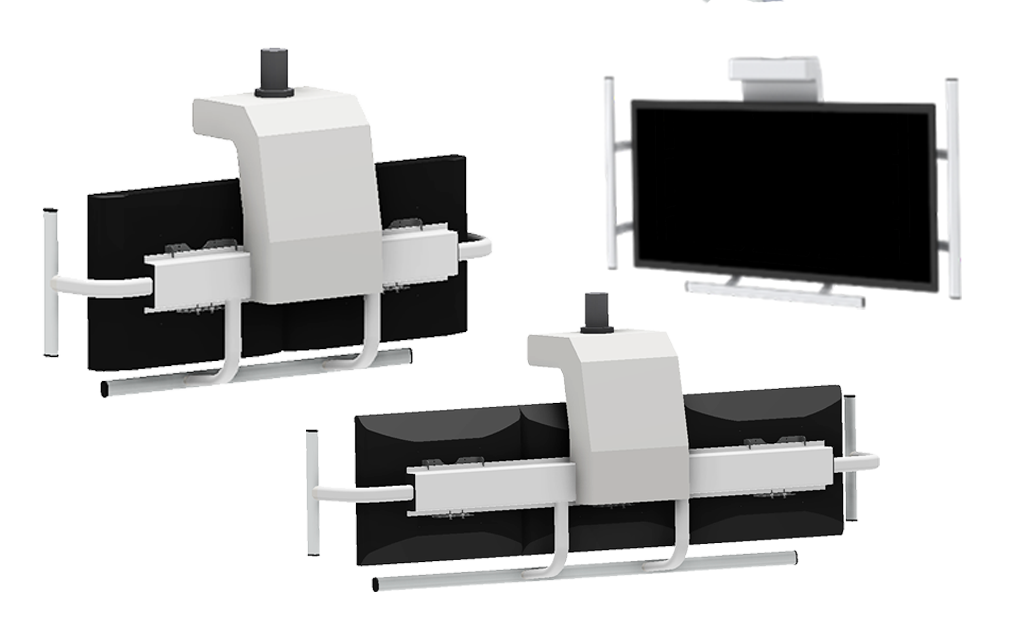 CEMOR Smart 1-fold, 1-fold/+1, 2-fold, 2-fold/+1
Our low weight diagnostics medical display system