Injector Suspension Arm System
We have developed special spring arms for the injector application. The spring arms for injectors are equipped with a (patented) friction brake to compensate for the change in weight when reducing or refilling the contrast medium. Although the system is equipped with an additional brake, it can still be repositioned with remarkably low moving forces. This makes setting up the workplace easy for everyone.
The non-height-adjustable system is equipped with a load capacity of up to 65 kg (143 lbs), the height-adjustable up to 44 kg (97 lbs).
Systems with our (patented) HDC connector coupling ensure full rotation even when equipped with a rotation limiter/stop.
Products
Combination system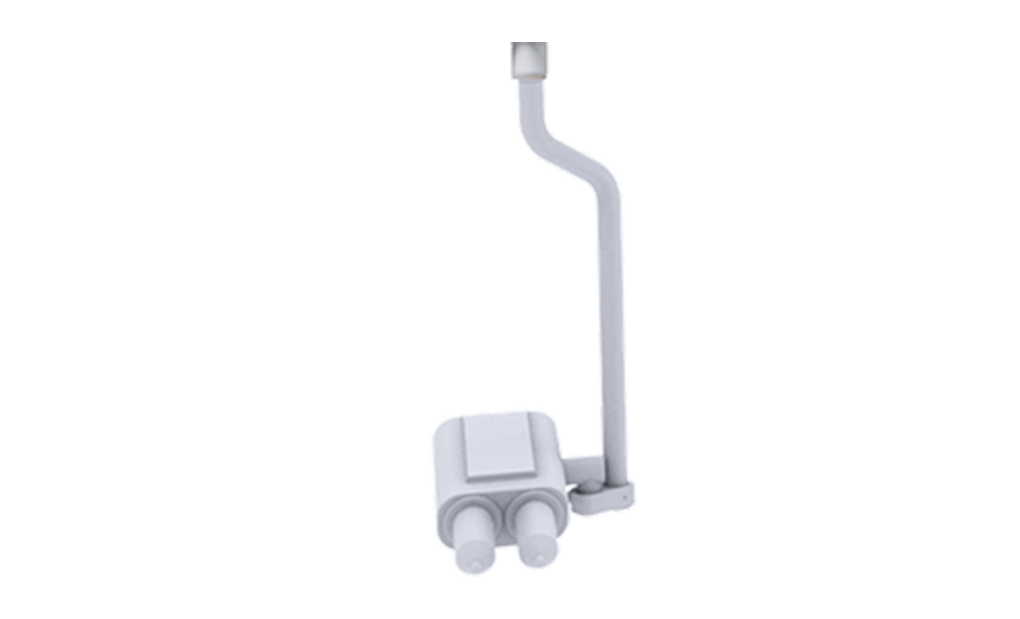 Custom Injector Yoke
We will develop a custom yoke to meet the specifications of your injector