ACROBAT Swing | Floor Stand
ACROBAT Swing is our renowned floor stand for loads up to 39 Nm. The ACROBAT Swing carries examination lights, medical camera systems or light therapy devices.
The floor stand can be optimally positioned in the examination room thanks to the open stand base. The low center of gravity of the ACROBAT Swing mobile stand ensures maximum stability. The roller base is available in different weights depending on the stability requirement.
Advantages of the ACROBAT Swing include the three-pole sliding contacts that ensure the stop-free rotation of all attached devices and lights. Internal cables reduce potential trip hazards and allow for better cleaning of the system. In addition, ACROBAT Swing can be delivered in the desired, specific corporate design - ideal for beautiful design and easy portability!
Products
Combination system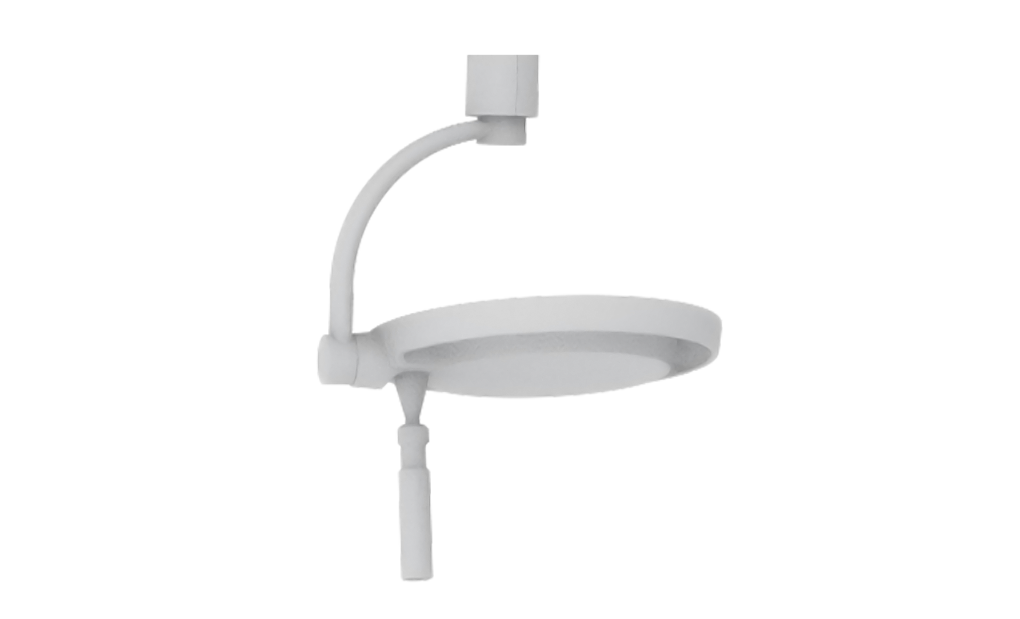 Custom Light Yoke
Our light yoke can be custom-made to suit your specifications