CEMOR Large Screen on VALiA X or MediLift 180
CEMOR was developed for heavy or large screens up to 80''.
Combined with VALiA X, the system represents the perfect entry-level large screen solution. The VALiA X system is equipped with a friction brake and offers a load capacity of up to 110 kg (242 lbs) and a range of 2200 mm (87 in).
The combination of CEMOR and MediLift 180 is our high-end solution and offers a load capacity of up to 180 kg (397 lbs) and a maximum reach of 2600 mm (102 in). Braking options include friction, pneumatic or electromagnetic brakes.
A rear body offers storage space for power supplies, cable packages and additional devices (sensors, "X-ray on" indicator, speakers).
Products
Combination system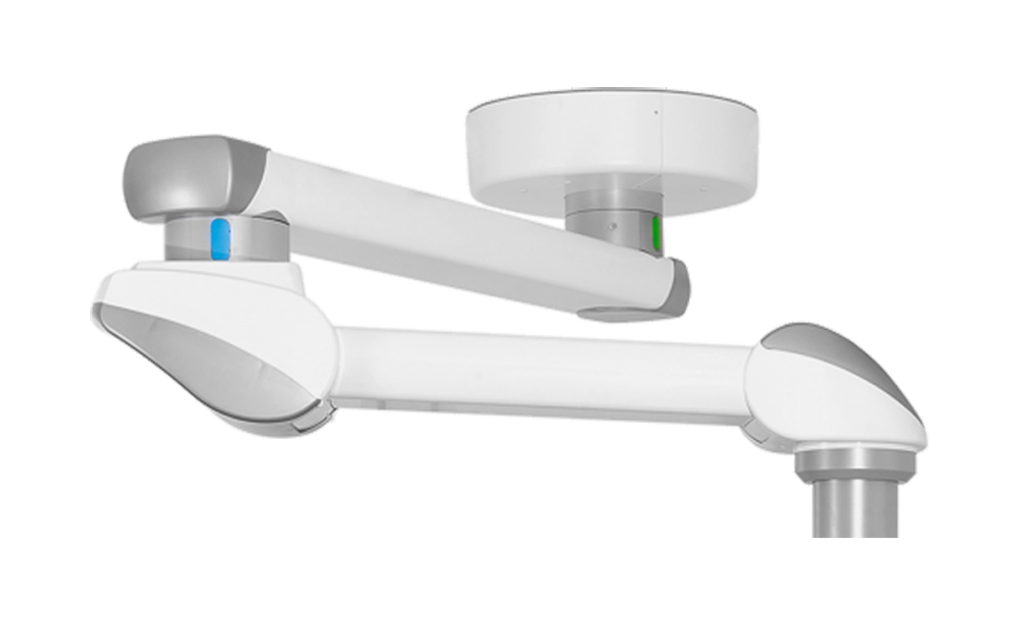 MediLift 180
Our ceiling supply unit is equipped with a mechanical spring and has a load capacity of 180 kg (397 lbs)
Technical data and background information
Here you will find the latest documents for download: detailed information, technical data and regulatory documents. Brochures and useful background information are also stored here for you. If you need more detailed information, please contact us directly.